"For I know the plans I have for you, plans to prosper you and not to harm you, plans to give you hope and a future." Jeremiah 29:11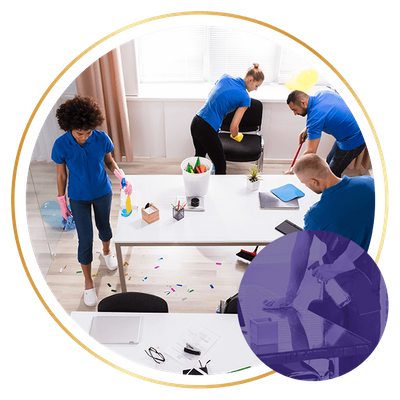 Adams Commercial Cleaning got our start going door to door with a bucket of cleaning supplies. As our reputation grew through word of mouth, we were able to build our client base and grow. Forty years later, we're Nebraska's most trusted business cleaning service. Our integrity-first values and commitment to bettering our communities make us an outstanding choice for businesses large and small. If you're looking for a cleaner who delivers the highest levels of shine and maintains perfection over the long run, you need Adams Commercial Cleaning.
When you choose us, you get industry professionals who have been perfecting their craft since the early 1980s. We love what we do because it gives us a chance to show compassion and excellence to our clients. It empowers us to shoulder part of the burden of running a business and equip our clients with peace of mind. For us, it's a genuine pleasure to customize cleaning solutions to suit each and every business that comes our way, and that includes yours! We're invested in building long-term relationships with our clients and becoming a source of confidence and peace. We'd love to do this for you.
At Adams Commercial Cleaning, we're in the business of improving lives through our customer-centric, integrity-first values. Our servant hearts and hardworking hands make us an essential asset to any business. Choose us for all your cleaning and janitorial needs today.